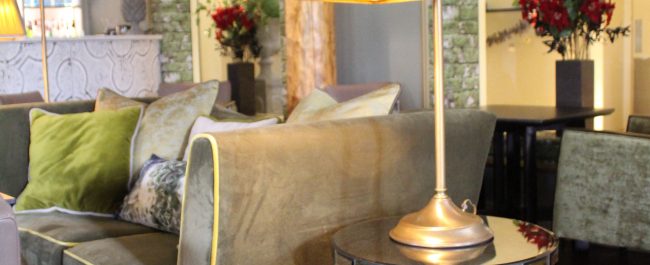 NP Liquid Glass – ideal for hotels, bars and restaurants!
NP Liquid Glass Systems recently had the pleasure of visiting Monart Destination Spa in Co Wexford where they have just refurbished their Garden Lounge under the guidance of Patricia Carr of Crystal & Silk Interior Design.
This beautiful room has been tastefully fitted out with high quality furniture and fittings to suit the luxurious surrounds of Monart. The greens and golds create a warm and welcoming atmosphere in a light and airy space.
NP Liquid Glass Systems were contracted to protect the two bespoke rugs to keep them free from stains and spills. The coating is environmentally friendly, toxin free and food, child and pet safe. It's ideal for use in hotels, bars and restaurants to reduce maintenance and make the rugs and furniture very easy to keep clean and looking brand new.
The turnaround on this project is just a few hours with 24 hours drying time making it very easy for the hotel to install their rugs in a short period. There is no effect on the colour or texture of the fabric making it ideal for any type of carpets and rugs. The coating can be used on all types of upholstery, carpets, rugs and curtains.
Link to the Irish Times write up on the project https://www.independent.ie/life/travel/travel-news/first-look-inside-monart-spas-lavish-new-garden-lounge-bar-36551712.html
For enquiries please contact us on 0876408579 or email rachel@npliquidglass.ie