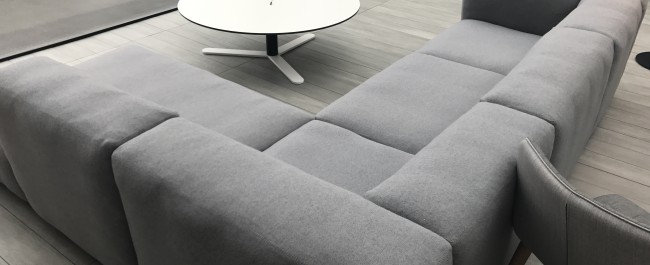 Protection for Office Furniture
NP Liquid Glass is ideal for protecting furnishings and fabrics in a busy office environment. We treated these beautiful soft grey sofas with our fabric protection to keep them looking like new and free from staining. In an office with lots of people coming and going it's the perfect solution against spills from coffee and wear and tear.
NP Liquid Glass for Fabric protection is ideal for long lasting protection and doesn't leave a shine or gloss on the fabric. Light colours can be used in busy environments without the fear of staining or discolouration.
The protection is long lasting and makes maintenance and cleaning very easy. In most cases it's a once-off treatment and contains no toxins making it completely food safe and environmentally friendly. This is an ideal choice for restaurants and canteens as well as office and hotel spaces. This protection can also be applied to new carpets and is long lasting and flexible under foot.
We work with designers across Ireland and the UK and are happy to provide test samples.