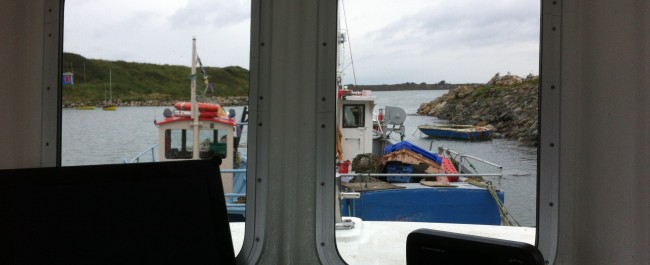 NP Liquid Glass Protection for Boats
NP Liquid Glass is such a versatile product with so many applications. We treat all surfaces from stone and brick to fabrics and ceramics but did you know we also treat glass and plastic?
For fisherman John Byrne in Rosslare, Co Wexford, keeping the windows on his boat clean and streak free so that he could see clearly from the cabin was very important. We treated John's windows with NP Liquid Glass to give them protection against water stains and keep them clean. Now water just runs off the surface without even the need for wipers. This prevents any build up of water while out at sea and increases visibility. NP Liquid Glass can also be used on visors, windscreens and vinyl shields to give the same protection.
NP Liquid Glass can also be used on buildings to achieve the same effect. In many areas, especially wooded areas or high traffic areas, glass is difficult to keep clean. The build up of materials such as soot and car fumes leave a dirty film on glass. NP Liquid Glass treatment is the ideal solution for this problem. The Liquid Glass layer prevents dirt sticking to the glass so even if dust or dirt settles on the surface the next shower of rain will rinse it away.
This is also an ideal solution for shower doors and bathroom mirrors. The NP layer prevents dirty water streaks keeping the surfaces sparkling and clean.